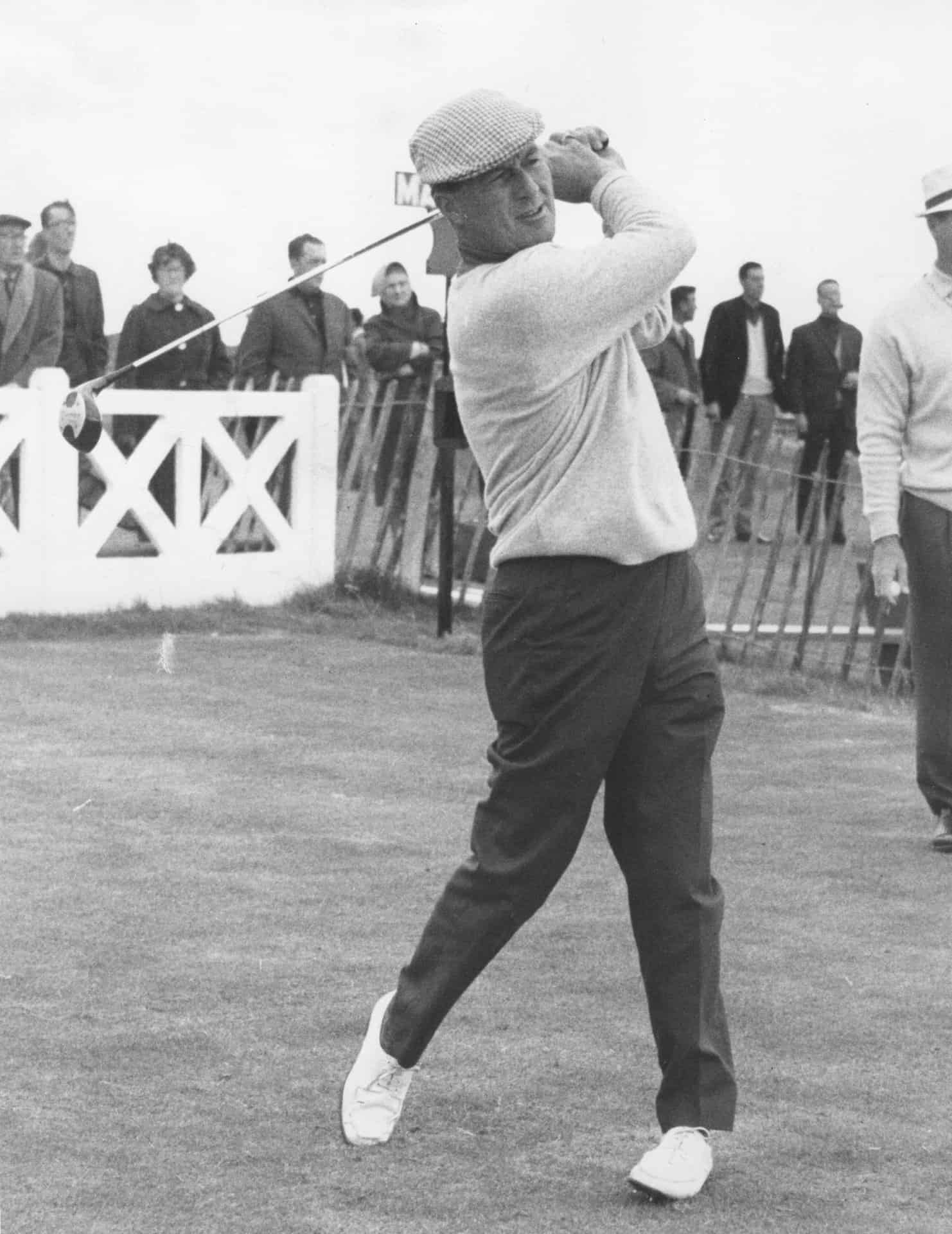 22 Dec

1965 – OPEN CHAMPIONSHIP

Peter Thompson's final Open Championship victory came in what was the last of the three-day Championships. The 35-year-old Australian overcame the strongest international fields, including the defending Champions Tony Lema, Arnold Palmer, Gary Player, Jack Nicklaus, Roberto de Vicenzo, and fellow countrymen Kel Nagle and Bruce Devlin.

It was a triumph for the shot-maker over the power game. Thomson and there was none better at it, steered his way round the 72 holes, "playing the course" to eventually win by two shots from Brian Huggett and Christy O'Connor.

Afterwards, with the best in the World defeated and a fifth Open title in the record books, Peter described it as "my greatest win".